About Loken Careers
During college, I heard a wise piece of advice: "If you're doing something you truly enjoy, it shouldn't feel much like work." Loken Careers works with clients to match their passions and values with a realistic professional position. We help clients gain confidence and insight into their passions, inspire them to dream, and most importantly, support and encourage them to succeed!
Loken Careers works with clients who are looking to find a new job/career path and allows them to make informed decisions about their professional development. If you are interested in making a positive difference in the world, in the nonprofit sector, thinking about starting your own business, or open to exploring a social good career please contact us to learn more about my career coaching services and style.
Being unemployed or looking for a new job while currently employed is very stressful. Many people feel anxious, scared and vulnerable during the job search process; however, these emotions are exactly what will get in your way. Securing your dream job requires you to put your best self forward to discover your passion, search for jobs and successfully interview.
In addition to demystifying the job searching and application processes, we work hard to support clients and allow them to make informed decisions about their career development path. This includes the tools needed to get there: résumés, cover letters, job searching tips, effective networking, interview preparation, and salary negotiation.
Let's Get Started on Your Career Path to Success
About Alexa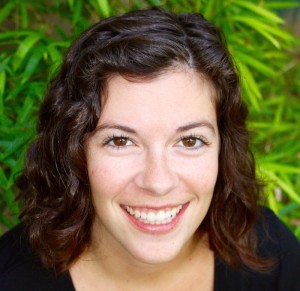 Alexa has always had a passion for promoting wonderful people and causes. After working for a few years in the environmental/nonprofit world, she realized that success hinges in large part on public communications and so attended NYU to receive her Master's degree in Communications. Alexa's love of positive promotion inspired her to start two companies: a cause-based marketing firm and then a career consulting business. She also worked as a certified career coach at Indeed.com, coaching software engineers from both the U.S. and Ireland. She grew up in the Bay Area, has lived and worked in DC, New York, Hawaii. Alexa currently lives, works, and plays in Austin most of the year, with her summers spent in Denver.
Fun Facts: Alexa was on the cover of USA Today as a freshman in college in an article covering Generation Y "creating their own brand of social consciousness." She has has four snuggly pets: two rambunctious dogs and two curious cats, and she absolutely adores public libraries!
About Tanya

Tanya has worked in the nonprofit world for the past 6 years, focusing on marketing and fundraising for great causes such as urban gardening, small business development, and capacity building. Tanya loves connecting people to great causes and thinks there is nothing better than helping people find a job that they are truly passionate about! Tanya currently lives in the city of brotherly and sisterly love (Philadelphia), earned her degree in International Studies (cum laude) from American University in DC, and grew up in Houston.
Fun Facts: Tanya makes her own kombucha and wants to one day start her own dog rescue/farm.
About Julia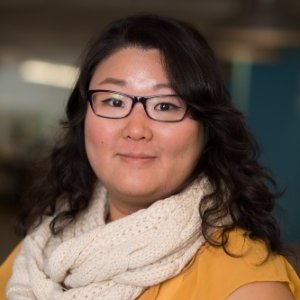 Julia has 7 years of experience in consulting and operations management at Deloitte, KPMG and Uber. She's always been passionate about helping others find their ideal careers since her time working at American University's Career Center as a Peer Advisor. More recently, she's been coaching fellow Uber employees on career development and management training. Julia resides in NYC when she's not traveling around the globe. She earned her Bachelors degree from American University and is pursuing her MBA at Wharton School of University of Pennsylvania.
Fun facts: Julia enjoys and is great at baking, doesn't know how to drive (no license) and likes solo travel around the globe!